Company Profile

MACSEI began its meat trading business in 1985. Initially, we bought products based on how good the deal was. Despite food being a vital element for people's health, we wrongly focused more on the drastic growth in turnover and short-term benefits. However, the more turnover we gained, the more uncomfortable we felt, and the more we questioned whether we were heading in the right direction – because it was far from the ideal image we originally had for being a "food material provider."
Because of a certain incident in 1988, we reaffirmed the importance of producing products that we would be confident people would enjoy eating. We realized that such a message had to be understood by our consumers if we were to continue doing business in the food industry, and decided to drastically shift our direction to become a "food provider that produces people and environmentally friendly products of the highest standards." It was a challenge to find supporters who sympathized with our philosophy – even if they understood its logic. We had conflicts with some Americans who tended to expect short-term results, and we argued with them quite a few times. But when we met the Price family in Alberta State, Canada, their words, "We are farmers. It is common to wait 3 to 5 years for results to come along when creating something good," struck our farmer spirit and became the catalyst for expanding our company's philosophy abroad.
It is a pity that one cannot please everyone around the world by offering true organic food for everything in this modern world. However, by looking for the best under the given circumstances, we believe we can convey our "organic by nature" philosophy to many people. MIC's philosophy is sustainable as long as we can expand this circle of shared thought and understanding, little by little.
The God of Earth must be very angry with us…but if we were allowed to make one last wish, we would pray and ask to "please eliminate all the unnecessary garbage and pollution in our lives such as waste and emission that are dispersed around the world." Then we could start over and create things that would help clean the environment on earth. Environmentally and human-friendly production is what MIC aims for, based on our "organic by nature" philosophy.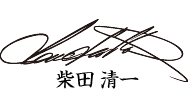 Below are some of Japanese companies that are aligned with our philosophy.
Mr. Fabrizio of FrigoGel and Mr. Robert of CastelFrigo in front of the Japanese restaurant "Sutadonya" which have served our whey pork.
Mr. Ray of Sunterra visited National Azabu Supermarket in Japan.
Belx (supermarket)
Their philosophy is to place the highest importance on safe food; as a result they have been using our Sunterra pork for many years.
JAPAN MEAT
JAPAN MEAT that continue providing safe and tasty foods have been using meat that MIC offers for over the years.
Sugarlady
They use products that are as organic and natural as possible and have a reputation for strict product quality management. The Sunterra pork that MIC offers is used after tailoring it to meet their proprietary Sugar Lady standard.
Tokyo Disneyland
They approve of our safe production that has firm traceability, and have been using our pork since 2002. You can enjoy our pork at all restaurants within Disneyland.
National Azabu Supermarket
They sell our USDA Certified 100% organic berkshire pork as their staple product and have received high marks from customers who are conscious about quality food.